Murmel is a lightweight addition to our family of broodmares.
We have been searching for a long time for a mare of her type, she has excellent thoroughbred and Holsteiner lines.
Murmel has been jumping at 1.40m level in Germany and also performed well with Shannon Meinert both in Denmark and abroad.
Expecting a foal in spring 2017 after Cantolar DVH 1135 (f. CANSTAKKO mf.SINGULAR JOTER)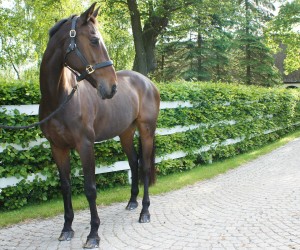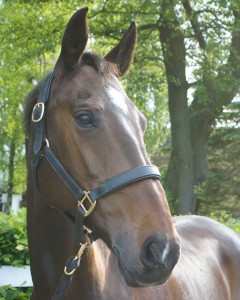 MURMEL GO PLAY 03.04.1997
F: Latus II
FF: Landgraf 1
FFF: Ladykiller XX
FFM: Wartburg
FM: Folia
FMF: Maximus
FMM: Vase
M: Holla 1
MF: Calato Z
MFF: Capitol 1
MFM: Vanessa III
MM: Cimbria
MMF: Landlord
MMM: Eike